Hi readers.  Thanks for coming around.  I'm hoping you're all getting your ducks in a row to put whatever lousy issues you've got to rest, come midnight.  Beginning one minute afterward we've all got to start the serious business of trying to live with all that behind us.  The Coincidence Coordinators have a lot in store for each of us and they don't want any of it getting bogged down in tanglefootedness left over from yesteryear.
Some of you probably remember that bottle of Jack Daniels Black Label,
 I wrote about it November 17, 2011,
"I finished off most of this bottle of Jack Daniels on December 31, 1999, while I was sitting around listening on the short wave radio to Y2K not happening, first in New Zealand, then Australia, then places further west until it got to me, where it happened well enough to make up for those other places it didn't.
"But as you can see, there was some left in the bottle when Y2K got to me.  I resolved to hold it back until something else happened.  I've had it sitting over there on the microwave collecting dust for several years, threatening to celebrate various New Year and Thanksgivings and I-don't-know-whatalls.  I'd had it in the back of my mind lately I'd do my 70th birthday with it, then slid the clock backward and thought maybe my 69th here in a few days."
Fact is, that bottle qualifies as an open container.  I can't travel with it in the RV.  So this evening I'm going to put on some good music and sip that Jack Daniels to death celebrating all the Humpty Dumpties in my 2012.
The Great Speckled Bird went off maybe in July to wherever chickens go when they die, and later in the year I Humpty Dumptied my contracts with the hens and other roosters.  [Sip anticipated] 
I terminated my contract with Shiva The Cow Cat.  [Sip anticipated]
There's this:
But we didn't reach a consensus, the felines etc. on the matter of roof repairs and leaks.  Shiva the cow-cat argues, "What the hell!  Here's a perfect spot for both those indoor cats in a thunderstorm.  What's the big deal?  If they don't like it throw them outdoors with Tabby and me.
"I'm sick and tired of all the age discrimination around here in favor of geriatric cats." [Sip anticipated]
And of course, the Humpty Dumpty trees. [Sip anticipated]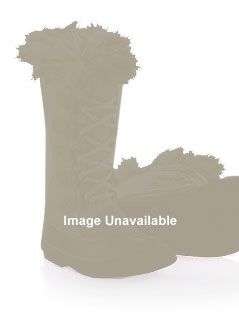 http://www.sorel.com/Men%27s-ThermoPlus-Extreme-Boot-Liner/NU1490,default,pd.html
I've used my Sorel boot liners several years as thermal house shoes when it's cold, and they've begun to fray.  Looked up the price of replacing them and discovered it's $45, so I went to work on the seams and edges with super glue.
No Humpty Dumpty for them.  But I'll sip to them anyway if there's any left.
As for Shiva, she's doing well up there, happy.  Jeanne and I have a ritual of talking on the phone, speaker phone on on her end.  Shiva sits on her shoulder, purrs, slobbers, and rubs her face against the phone.
I'll sip to a happy ending, a new adventure, and the three remaining felines with active contracts.
And wish things equally good for you.  [Final sip]
Old Jules